3" Trans Pride Chain Stickers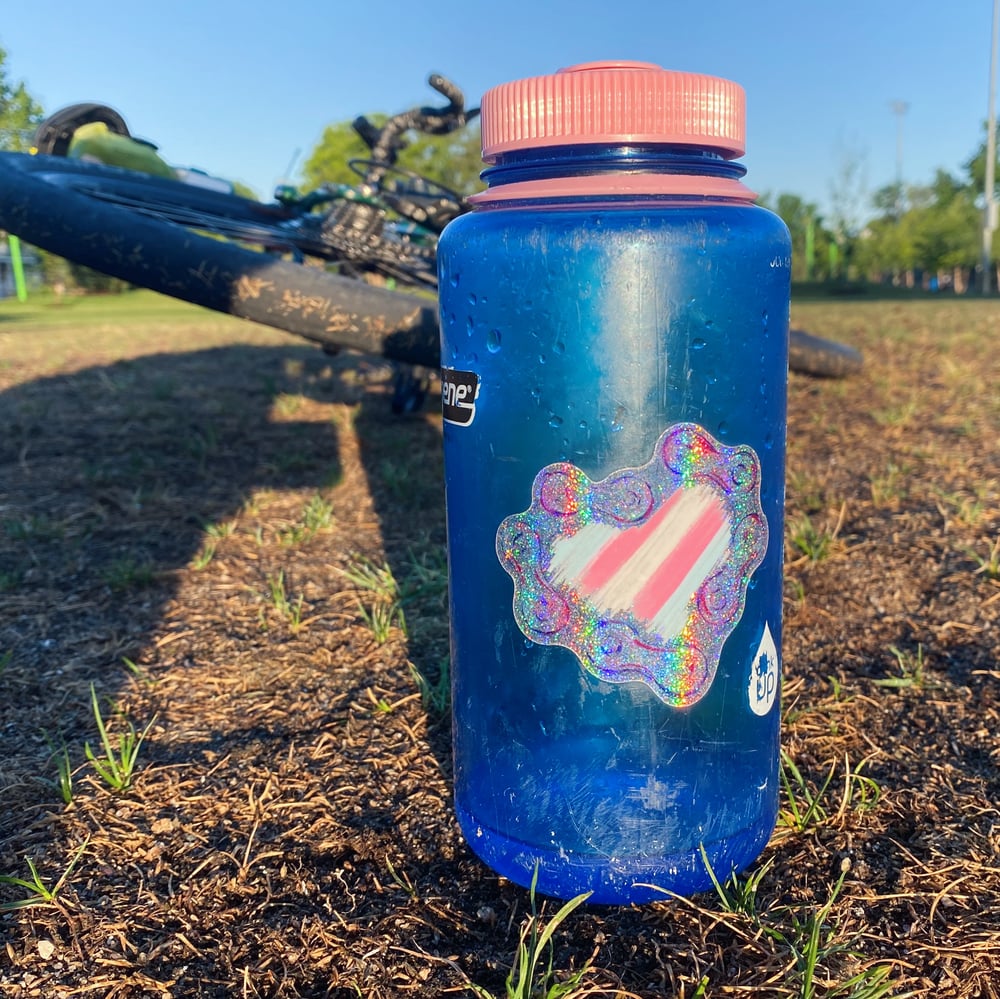 It's a glittery bike chain trans pride sticker. 3" wide.
Slap this on a toolbox on your local bike co-op, or your emotional support water bottle, or your laptop, or wherever else your heart desires.
All proceeds from these sticker sales will be going to Trans Emergency Fund. Literally every cent that isn't for sticker production is going to that organization.